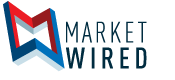 Flow Customers Get Behind the Scenes Look At TV Production as CTI's "Me On My TV" Reality Show Comes to Flow 1
/EINPresswire.com/ -- MIAMI, FL--(Marketwired - May 12, 2017) -   Flow Caribbean viewers will get a chance to go behind the scenes of the CaribbeanTales Incubator Program (CTI) and see what it takes to bring a TV production to life, as "Me On My TV" reality show comes to Flow's new regional network Flow 1 starting on May 17.
The newest product of Flow's partnership with CaribbeanTales, Me On My TV chronicles the journey of ten (10) teams of Caribbean and Caribbean Diaspora filmmakers who come together to compete for the opportunity of a lifetime: the chance to create an original Caribbean-based TV series for Caribbean screens.
In Me on My TV, the 10 teams -- selected from hundreds of applicants for the CTI, which Flow sponsors -- embark on five action-packed creative days in Toronto. Under the guidance of 12 international mentors, they pitch their TV series concepts to a room full of television industry executives at the largest film event in North America: The Toronto International Film Festival. In eight episodes viewers get to share in the tears and laughter, camaraderie and resolve, as each filmmaker works for the chance to bring their show to Caribbean TVs -- but only three will come out on top.
"It's been a pleasure to work alongside CaribbeanTales and continue to deliver Caribbean-focused content to our Flow TV viewers across the region," said John Reid, CEO of Cable and Wireless, operator of Flow. "This series in particular is significant because it brings audiences closer to Caribbean filmmakers, letting them witness the creative process and glimpse what goes on during those inspiring CTI sessions in Toronto. Flow believes in providing original, high-quality Caribbean content to our audiences and supporting our region's filmmakers -- Me On My TV achieves both."
CaribbeanTales Incubator founder and CEO Frances-Anne Solomon says, "Having this TV series released in the lead up to launching pilots for three original TV series is a dream come true. When we started the CaribbeanTales Incubator, this is what we envisioned: the opportunity for Caribbean audiences to watch Caribbean content designed, produced, and marketed for, by and about them."
Multiple-award winning Martiniquan filmmaker Alain Bidard says of his experience with CTI, "It was a life-changing experience for me. I think differently, I understand the industry and I am not lost anymore. Thank you to both Flow and CaribbeanTales for the invaluable opportunity."
Me On My TV's executive producer is Christopher Laird and the directors are Lisa Rideout and Marvin Raftopoluos. Viewers can tune in to Flow 1 on May 17 to find out what new shows are going to hit their TVs later this year.
About C&W Communications
C&W is a full service communications and entertainment provider and delivers market-leading video, broadband, telephony and mobile services to consumers in 18 countries. Through its business 2 division, C&W provides data center hosting, domestic and international managed network services, and customized IT service solutions, utilizing cloud technology to serve business and government customers.
C&W also operates a state-of-the-art submarine fiber network -- the most extensive in the region.
Learn more at http://www.cwc.com/, or follow C&W on LinkedIn, Facebook or Twitter.
About Liberty Global
Liberty Global is the world's largest international TV and broadband company, with operations in more than 30 countries across Europe, Latin America and the Caribbean. We invest in the infrastructure that empowers our customers to make the most of the digital revolution. Our scale and commitment to innovation enable us to develop market-leading products delivered through next generation networks that connect our 25 million customers who subscribe to over 50 million television, broadband internet and telephony services. We also serve over 10 million mobile subscribers and offer WiFi service across 6 million access points.
Liberty Global's businesses are comprised of two stocks: the Liberty Global Group (NASDAQ: LBTYA) (NASDAQ: LBTYB) and (NASDAQ: LBTYK) for our European operations, and the LiLAC Group (NASDAQ: LILA) and (NASDAQ: LILAK) (OTC PINK: LILAB), which consists of our operations in Latin America and the Caribbean.
The Liberty Global Group operates in 11 European countries under the consumer brands Virgin Media, Unitymedia, Telenet and UPC. The Liberty Global Group also owns 50% of VodafoneZiggo, a Dutch joint venture, which has 4 million customers, 10 million fixed-line subscribers and 5 million mobile subscribers. The LiLAC Group operates in over 20 countries in Latin America and the Caribbean under the consumer brands VTR, Flow, Liberty, Más Móvil and BTC. In addition, the LiLAC Group operates a sub-sea fiber network throughout the region in over 30 markets.
For more information, please visit www.libertyglobal.com

Powered by


EIN Presswire does not exercise editorial control over third-party content provided, uploaded, published, or distributed by users of EIN Presswire. We are a distributor, not a publisher, of 3rd party content. Such content may contain the views, opinions, statements, offers, and other material of the respective users, suppliers, participants, or authors.
Submit your press release