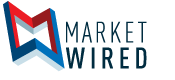 Momentous Entertainment Group Issues Update on Sponsorships for Earnhardt Reality Show
/EINPresswire.com/ -- LAS VEGAS, NV--(Marketwired - Feb 16, 2017) - Momentous Entertainment Group, Inc. ("Momentous") (OTCBB: MMEG), a diversified media company with a focus on technology that creates, produces and distributes quality content across various media platforms, announced that on Wednesday afternoon, Momentous received a letter from Robert Wilson, the Chief Operations Officer of Bobby Earnhardt Racing, Inc. (BER), notifying the Company that its sponsorship agreement has been cancelled due to the default of the agreement between and the Mako Group and Bobby Earnhardt Racing, Inc.
Mr. Wilson stated, "MAKO has refused to make any payments for the services BER and has defaulted on every provision of the agreement between MAKO and BER. We made demand for payment on January 22, 2017 for payment which MAKO refused. BER was the only party to the agreement that performed as agreed which included the press release stating that MAKO was sponsoring the Bobby Earnhardt realty show. We posted the affiliation between MAKO and BER as required, shot commercial in CT for 2 days, spent 4 days at the Shot Show in Las Vegas signing autografts and taking pictures with fans and yet MAKO refuses to for fill the agreement they freely made with BER. For this reason, BER must with draw the agreement of sponsorship between BER and MEG but remain committed to going forward with the show and selling are sponsorships with the choses of sponsoring the show as part of the marketing package."
Kurt Neubauer Chief Executive Officer stated, "We are disappointed the relationship between Bobby Earnhardt Racing and the Mako Group couldn't consummate and had to be terminated. Momentous had expectations that this relationship would garner the first sponsorship monies to begin production of the series. However, Momentous will continue to work to obtain sponsorships for the Earnhardt reality TV series and all of its other TV properties."
About Momentous Entertainment Group (MMEG)
Momentous Entertainment Group, Inc. is a diversified media company with a focus on technology that creates, produces and distributes quality content across various media platforms. Momentous has a combined management experience of more than 100 years in entertainment, technology and marketing.
Please note the Company may use social media to communicate with the public. This communication may include information that could be deemed material information. As a result, the Company encourages interested parties to review the information that it posts on the following social media channels: Facebook (https://facebook.com/momentousent13), Twitter (https://twitter.com/momentousent13), and LinkedIn (https://www.linkedin.com/company/10623581).
To learn more, visit Momentous Entertainment Group's websites: Products Site www.momentousent.com, Music Site www.momentousmusic.com, Music One Corp www.music1.biz and Poolworks' www.studivz.net and www.meinvz.net.
Forward-Looking Statements
This press release may contain forward-looking statements, including information about management's view of Momentous Entertainment Group Inc's (MMEG) future expectations, plans and prospects. When used in the preceding discussion, the words "believes," "expects," "intends," "plans," "anticipates," or "may," and similar conditional expressions are intended to identify forward-looking statements. Any statements made in this news release other than those of historical fact, about an action, event or development, are forward-looking statements. These statements involve known and unknown risks, uncertainties and other factors, which may cause the results of MMEG to be materially different than those expressed or implied in such statements. These risk factors and others are included from time to time in documents MMEG files with the Securities and Exchange Commission, including but not limited to, its Form 10-Ks, Form 10-Qs and Form 8-Ks. Other unknown or unpredictable factors also could have material adverse effects on MMEG's future results. The forward-looking statements included in this press release are made only as of the date hereof. MMEG cannot guarantee future results, levels of activity, performance or achievements. Accordingly, you should not place undue reliance on these forward-looking statements. Finally, MMEG undertakes no obligation to update these statements after the date of this release, except as required by law, and takes no obligation to update or correct information prepared by third parties that are not paid for by MMEG.

Powered by